We're there (almost)
Thought I would make this short announcement - FX Photo Studio for iPhone was downloaded over 9 million times since it went free in April. So we're getting ready to celebrate the 10 000 000 downloads with a bunch of great offers, prizes and giveaways. Stay tuned and thanks for amazing support - the wouldn't have happened without you! 
6 tags
12 days report: 2 600 000 downloads. iPad version...
Hard to believe that FX Photo Studio had been free for almost 2 weeks now. Good news is we are moving to the 10 millions mark faster than we expected. Both iPad and iPhone versions now share 2 691 071 new downloads. Sad news (for those who miss this post today) is that FX Photo Studio HD will be switched back to paid app in less than 24 hours. The reason is simple – it takes efforts to...
iPhone vs iPad
Hey, I am back with some fresh App Store stats. As you may heard, we made FX Photo Studio HD (for iPad) free for a limited time (4 days after iPone version went free). In the first 24 hours the app jumped to #3 in USA and became #1 free photography app in over 50 countries. #Impressive In terms of rankings iPad version performed better than iPhone (our top for iPhone was #6 in USA and we are at...
39 reasons to say Thank You
FX Photo Studio HD is now a #1 free photography app in 39 countries. I think our team should say Thank You to everyone who made this happen. ¡gracias 감사합니다 ありがとうございました Danke 谢谢您 Thank You Merci Köszönöm cảm ơn bạn teşekkürler Thank You Ďakujem Hvala شكرا! Multumesc Ringrazzjament Obrigado Dziękuję salamat Ačiū Paldies Terima Kasih आप का शुक्र है ¡gracias σας ευχαριστούμε ...
1 million new downloads & the iPad app price...
Holy Smokes, what a weekend that was! FX Photo Studio for iPhone was downloaded over 1 MILLION times from Thursday to Sunday an we're still holding strong (common, Snapchat, let us stay a #1 free photo app ;) Check some fresh stats below and let us know if you need any country or region specific data - we've got plenty.  The biggest news for Monday is that we decided to run for 10...
FX Photo Studio became free - first 24hr report!
FX Photo Studio for iPhone was updated yesterday. Plus we switched the price from $1.99 to Free for a limited time to see ourselves what it takes to get to the top of App Store free charts.  24 hours and over 288 000 new installs later, I am happy to share some statistics with you. Nothing about our initial plans or marketing tricks (we'll talk about this later), just the numbers we...
3 tags
FAQ
Frequently Asked Questions Hi guys, looks like there are two questions that bother you. We are glad to solve your issue. 1. The updates for non-App Store versions of FX Photo Studio will be available within this week. Wait-for-it- 2. If you have problems using ReColor button in ColorStrokes, that's what you missed: You need to push the ReColor (or Color, or B&W) button and hold a...
Anonymous asked: Studio Pro won't open. I have to force quit.
Anonymous asked: Hi :) I have Color Splash Studio on my MacBook Pro and wasn't sure if I need to re-purchase the new Colorstrokes app on the Mac App Store or if there would be an update to the app I already have.
8 tags
5 tags
13 tags
12 tags
18 tags
12 tags
14 tags
14 tags
7 tags
12 tags
10 tags
29 tags
15 tags
14 tags
25 tags
14 tags
10 tags
15 tags
6 tags
8 tags
4 tags
12 tags
12 tags
9 tags
11 tags
9 tags
10 tags
11 tags
5 tags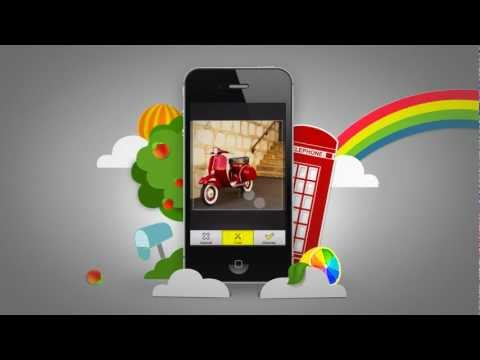 8 tags
5 tags
11 tags
9 tags
9 tags
2 tags
7 tags
7 tags
4 tags
5 tags